The 53rd JTTRI Symposium on Research: summer 2023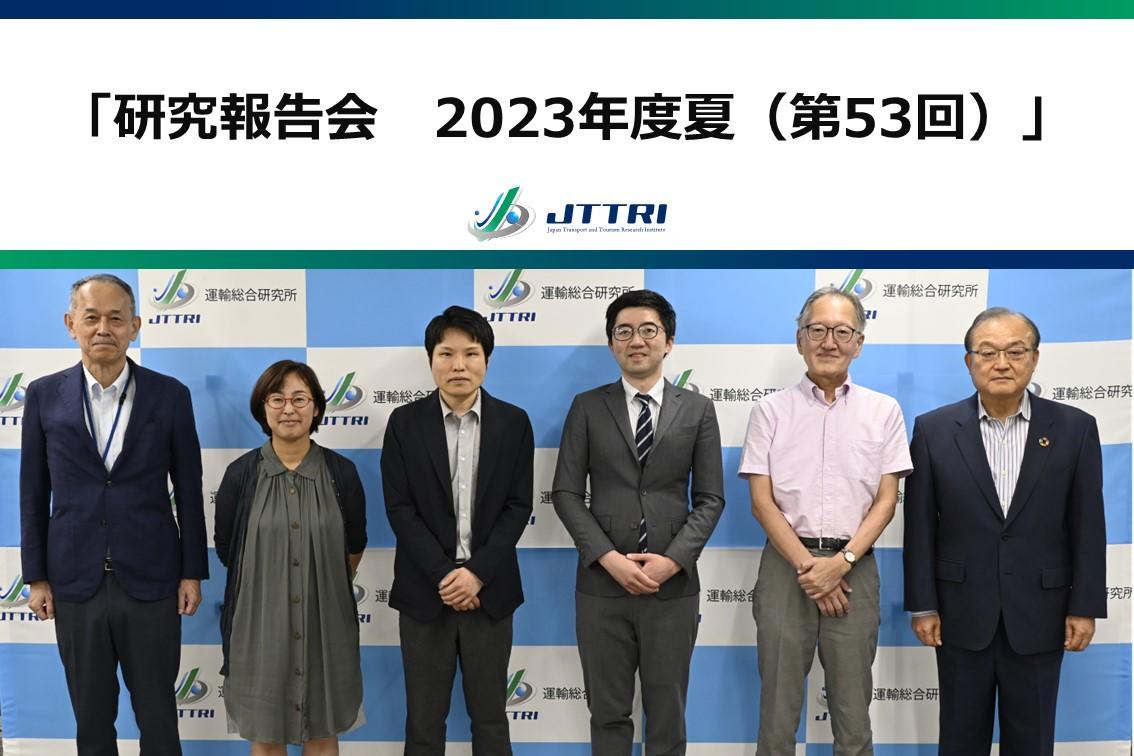 Date / Time
Mon, Jul 24,2023 15:15~16:50
Venue
Japan Transport and Tourism Research Institute (JTTRI) 2F (Zoom Online Webinar is also available (with English-Japanese simultaneous interpretation))
Event Number
The 53rd
Theme
:Bing-yu CHIU, Ph.D.
   Research Fellow, Japan Transport and Tourism Research Institute (JTTRI)
 Thema:"Transforming the Asian Motorcycle City?
- Evaluating the Travel and Urban Form Effects of the Taipei Metro Mass Rapid Transit System in Taiwan"

:HYODO Tetsuro, Doctor of Engineering,
     Dean of Graduate School of Tokyo University of Marine Science and Technology


 Moderator:YAI Tetsuo  
President for Research, JTTRI
 Participants:Reporter and Commentator

Please be informed that another part of this symposium (13:30-15:05) is undertaken only in Japanese language, without interpretation.


Event Summary
Japan has been providing aid to South and Southeast Asian countries in terms of transport planning. Many of these countries have the highest motorcycle ownership rates of the world. Motorcycles bring environmental and health harm. The major cities of these countries have been establishing or expanding mass rapid transit. However, whether the metro system can lure existing motorcyclists is of great policy concern. In addition, a common goal in metro investments besides traffic congestion alleviation is to stimulate the economy through reshaping urban development patterns. This research explores the relationship between the built environment and motorcycle travel as well as the effects of the introduction of metro stations on motorcycle travel and urban development between 2000 and 2009 in the Taipei Metropolitan Area, Taiwan, one of the world's earliest motorcycle-dependent metropolises to have adopted mass rapid transit, using data from its two most recent large-scale household travel surveys. It fills gaps in knowledge by being one of the first studies in the transit-motorcycle research literature to examine the effects of a metro system. Findings can inform both the transport policy in motorcycle-stressed cities and the aid policy of Japan.